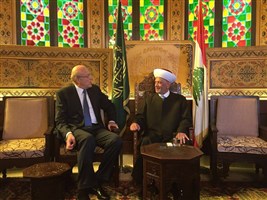 Print
Mikati from Dar ElFatwa: Premiership vacuum not permissible, my candidacy currently out of question
Sunday, Nov 05, 2017
NNA - Former Prime Minister Najib Mikati stressed Sunday that "vacuum in the government presidency is not permissible," adding that his nomination for heading the cabinet is currently out of the question.

Mikati's words came following his meeting with Mufti of the Republic, Sheikh Abdel-Latif Derian, at Dar El-Fatwa this morning.

"I discussed with the Mufti ways to overcome the crisis in the country, deliberating at both the national and Sunni community levels," he added.

"We emphasized firm commitment to the Taef Agreement and the entire Constitution, without any trampling on the Constitution which preserves balances within the State and the roles of all components of the country," Mikati added.

Noting that he stressed to Mufti Derian the need to preserve the unity of the Sunni community in Lebanon, Mikati called on all parties to curb the verbal escalation, since the difficult situation requires Lebanese unity and safeguarding of the State.

In response to a question, Mikati disclosed that his candidacy for the presidency of the government was out of question at the moment, stating his intention to run in the next legislative elections in Tripoli.

"We will not allow any form of vacuum at the level of the government premiership. Lebanon is a country of balances and we must work so that the appropriate figure takes over this post, as agreed upon under the rooftop of Dar El-Fatwa," concluded Mikati.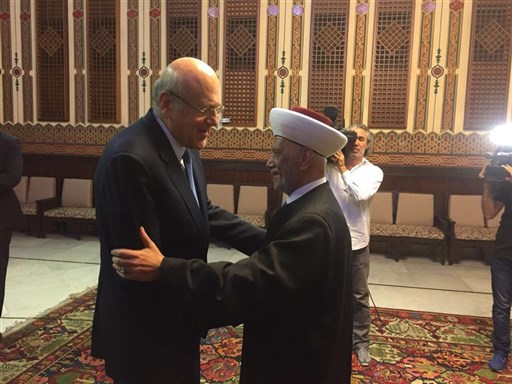 Mufti of the Republic, Sheikh Abdel-Latif Derian
more videos
من كلمة الرئيس ميقاتي خلال اللقاء السنوي لقطاع العزم للتعليم المهني