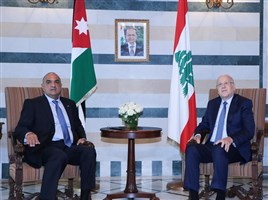 Print
Mikati and Jordanian counterpart tackle electricity and gas importation
Thursday, Sep 30, 2021
NNA - Prime Minister Najib Mikati confirmed after his meeting with his Jordanian counterpart Bishr Al-Khasawneh that "bilateral relations were discussed, especially with regard to the issue of energy and the import of electricity from Jordan and gas from Egypt."

He pointed out that "discussions touched upon the work of the joint committee established between Lebanon and Jordan," and said: "We want the agreements to be useful, not fictitious."

For his part, the Jordanian prime minister affirmed "interest in supporting Lebanon and preserving its stability. We will not delay in securing its needs. The place that Lebanon has in the hearts of the Jordanians and His Majesty the King is great."

"We have discussed the issue of importing gas and electricity to deal with some of the ramifications of the energy crisis in Lebanon," he went on to say, thus declaring solidarity with Lebanon.

"The United Nations stresses its concern for brotherly Lebanon, and the Lebanese needs and requirements for stability are always at the forefront of all the King's meetings," Khasawneh assured, stressing that "Jordan has no differences with anyone, and we have always been and are still governed by relations with our brothers. (…) We are committed to coordinating with all parties and countries capable of securing the needs of the Lebanese within the framework of the existing international consensus."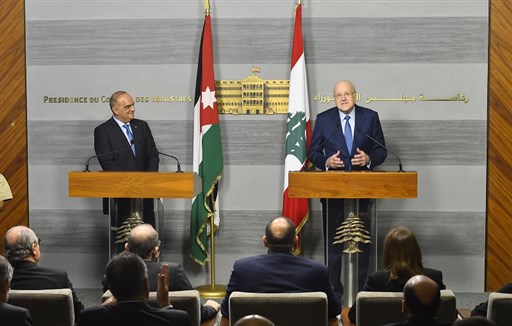 Jordanian Prime minister Bishr Al-Khasawneh
more videos
كلمة الرئيس نجيب ميقاتي خلال حفل إطلاق التسجيل على شبكة "دعم" للحماية الاجتماعية في السراي الحكومي