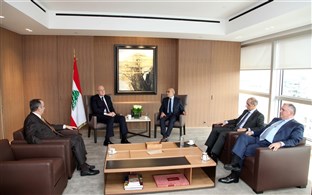 Print
Mikati meets Democratic Gathering delegation over election law
Tuesday, Jan 31, 2017
NNA - Former Prime Minister, Najib Mikati, met on Tuesday with a delegation of the Democratic Gathering bloc, with whom he discussed the election law issue.

"There is a constitutional contract, which is Taef Agreement--and it is binding for all the Lebanese. It had cost a lot of sacrifices, losses, bloods, and wounds, that we all shared as Lebanese. And, if anybody wishes to overthrow Taef [Agreement], let them say it frankly," former minister Wael Abu Faour told reporters following the meeting.

"We want to follow the path of Taef; the election law is all about Taef and its mechanism is clear," he corroborated.

For his part, Mikati underlined keenness on "protecting each other," as well as on reaching an election law that is compliant with Taef Agreement.

He also called for the establishment of a Senate.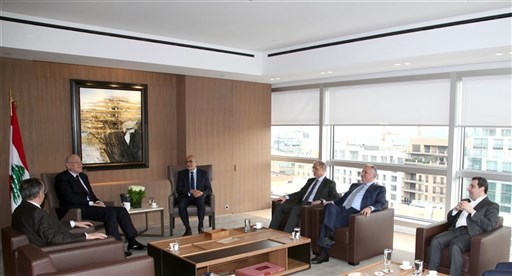 Delegation of the Democratic Gathering bloc
more videos
مقابلة الرئيس نجيب ميقاتي في برنامج «آخر كلمة» على شاشة LBCI