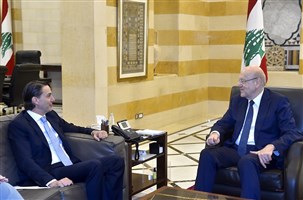 Print
Mikati informs Hochstein of Lebanon's unified position on border demarcation
Tuesday, Jun 14, 2022
NNA - Caretaker Prime Minister Najib Mikati has informed US mediator Amos Hochstein of Lebanon's unified position on the maritime border demarcation and its keenness on resuming the US mediation.

Mikati also told the energy envoy that Lebanon's interest lies in beginning oil drilling operations and in clinging to its right to all its natural resources.

Hochstein visited the Grand Serail on Tuesday accompanied by US Ambassador Dorothy Shea.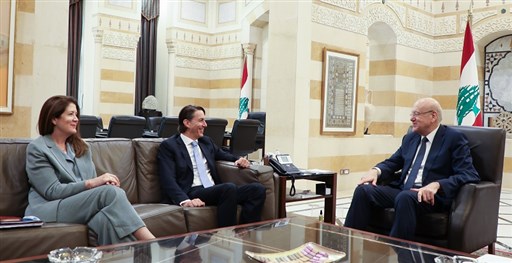 US mediator Amos Hochstein and US Ambassador Dorothy Shea
more videos
لقاء خاص مع الرئيس نجيب ميقاتي على قناة TRT عربي