Najib Mikati
Print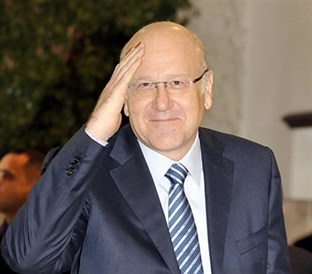 Najib A. Mikati, is a member of the Lebanese Parliament representing the district of Tripoli, North Lebanon.

He began his political career in 1998 as the Minister of Public Works and Transport, and remained in post until 2004, under three consecutive cabinets. In 2000, he was elected for the first time as a Member of Parliament representing Tripoli. In 2005, he became Prime Minister of Lebanon and during his mandate, he steered the country towards what was qualified as notable democratic elections. In 2009, and again in 2018 he was reelected Member of Parliament representing Tripoli till 2022.

He was re-appointed as Prime Minister in 13-6-2011, resigned on 23-3-2013, and act as caretaker until 15-2-2014.

Mr. Mikati is the co-founder of M1 Group, a family-owned holding with interests in various sectors such as telecom, real estate, aircraft financing, fashion and energy.

Mr. Mikati is active in various think tanks and international organizations. He is a senior member of the Dean's International Council at the Harris School of Public Policy at the University of Chicago, as well as a member of the International Advisory Council of the 'International Crisis Group'. He is also a member of the Board of Trustees at the American University of Beirut, and the founder of Middle East Prospects Forum and Al Wassatia Forum, two think-tanks promoting centrism in Lebanon and the Middle East.

Born in 1955, Mr. Mikati graduated from the American University of Beirut with a MBA; he also followed advanced management programs at INSEAD, and Harvard University. A philanthropist, he is engaged in a number of social activities, spanning Lebanese and international medical, academic, and charitable associations and organizations which he founded with his family.

Mr. Mikati has been married for over thirty years with his wife May. Together they have three children.
more videos
لقاء خاص مع الرئيس نجيب ميقاتي على قناة TRT عربي